Website Speed Optimization: Key to your Success
Looking for Online Marketing Agency?
97% users recommend us

300+ clients across globe
Start a project
Website speed is essential for your business. It plays a crucial role in determining traffic to your website. A slow loading page disappoints the users, and they tend to shift to better alternatives! Therefore, website speed Optimization is the key to your success. In this blog, let us learn about what we can do to improve the speed of our website!
Introduction
In this age of the internet and computers, website speed optimization is the key to the success of a business! Today, a website is the best advertisement for your work. It is the best way to find traffic and build your reputation. But at the same time, if your website does not work smoothly, there is a risk of your goodwill going upside down! This is the reason why we lay stress on website speed optimization!
For the consumer loses interest if your website takes ages to load! It makes him shift his attention towards other options with optimum performance! You not only lose their interest but traffic and money too! On the other hand, a high-performance website has manifold advantages. It attracts more visitors, which, in turn, enhances sales, leads, and reputation! Therefore the need of the hour is to learn how to make your website load faster!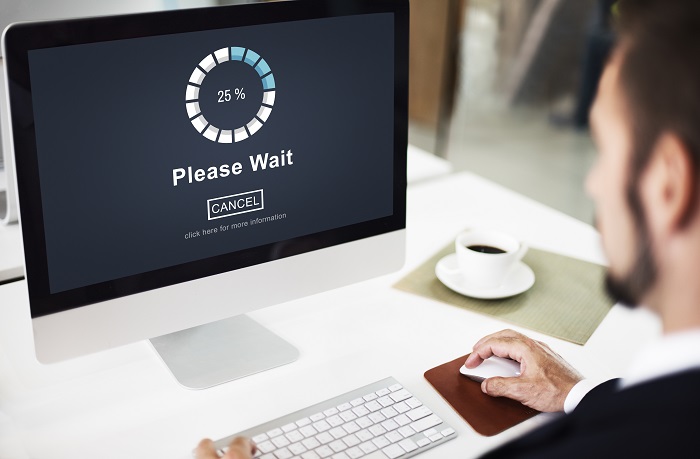 Page Speed is essential!
A page or a web page is a page of a website. A Website can have one or two or more web pages. The time a specific web page takes to load is called page speed! You can measure your page speed by using a Page Speed Test like 'First Contentful Paint', 'Large Contentful Paint', or 'Paint Index'. But 'Time to Interactive' is probably the most powerful method to measure page speed!
'Time to Interactive' is the method by which we measure the amount of time taken by a web page to load completely, or become interactive. A page is considered to be fully loaded when:
It fully displays useful content.
Event Handlers get registered for all the noticeable page elements
The page is able to respond to the interactions made by the user.
One of the ways to use this method is by CTA (Call to Action)! The user can play a video etc. to know the page speed.
Then, the ultimate question arises, "What is after all, a good website speed? The answer to this is as simple as the quest, "Three seconds". Yes, generally, your website must load in less than three seconds. But a lot also depends on your platform, like your page speed can vary from desktop or mobile. Your broadband connection can also have a great effect on the page speed.
So the four main reasons why page speed is essential for website speed optimization are as follows: –
Functionality of a website
Naturally, the better a website functions, the better it would get the response from the users! If all the contents of the website become visible fast and the user would interact with it without hassles and it would give him a sense of satisfaction.
User Experience
Now we understand the wide range of benefits of an enhanced page speed. Quick loading of the page helps the user to enjoy the features of the website to the fullest. No doubt this joy culminates in the increase of sales.
Conversions Rate
Conversion is another element that is very consoling for website owners. Even a second of improvement can have a positive effect on your rate of conversion funnel progression and consumer engagement.
How to enhance Page Speed and User Experience!
We all have seen the many benefits of having a good-speed website! You need to keep a few things in mind if you wish to enhance the speed of your website.
A Good Website Builder!
The first and most important thing you must consider is to build your website with a good website builder. A quality website builder has a built-in system to enhance performance and speed. You only have to check the speed from time to time while understanding that content and design has a deep effect on the performance of your website!
Some Useful Tips
Here are certain useful tips that you can utilize to boost the speed and performance of your website. We must remember that Google ratings are imperative for the health and wealth of our business and we must always remain in its sight, for out of mind is out of sight!
Optimizing Media
Large images can be an obstacle in the path of speed! Good Website builders are a blessing in this effect as they do the work of resizing the media by cropping and transforming it. In this way, they create a balance between the images and the performance of the website.
Simple Codes
Codes play a big role in the slow speed of your website. Complicated codes or codes without proper formatting can slow down the performance! So try using simple codes to avert such problems. Google notices such websites easily, and it will also help your website to give optimal performance!
A Global CDN
Geographical locations to have a considerable impact on the speed of a website. A CDN (Content Distribution Network) signifies the services and data centers that distribute the content in their region. One must use a global CDN so that the content is distributed evenly around the globe and it has no effect on the speed of the website!
Avoiding Plugins!
Plugins, third-party analytics, and tracking codes can also hamper the speed. Some website builders have it all built-in, and you do not have to worry about data gathered and speed. We suggest you prioritize utilizing plugins and tracking codes to earn the optimal speed for your site!
Mobile Friendly Website!
Mobiles are more popular than desktops. Search Engines and users both prefer mobiles more, so one must concentrate on building a mobile-friendly website to give the users an enhanced experience. Google also catches a mobile website instantly. So it should be a priority.
Content Optimization
Content Optimization is the strategy that helps you to display the content on your website without hampering its speed and performance. That is why a built-in video player is the best solution. At the same time, you must resist using a variety of fonts, colors, and sizes on the website. It is extremely harmful to the website speed and performance of your site! Building your website with these few things in mind will without a doubt give your website the boost required to take your business to the top!
Conclusion
Website Speed Optimization is the cutting-edge technique to woo the consumers of the modern world. No one likes to sit and wait for the website to open. So take hold of these tips and give them an experience to cherish forever! Make your website rank high, not only in the eyes of Google but also in your consumers! Good Luck!